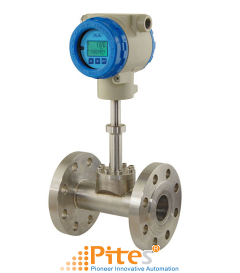 Smart Target Flowmeter
Xuất sứ: USA
Nhà cung cấp: PITESCO
Hãng sản xuất: Alia VietNam
Liên hệ tư vấn

Ms Thanh

thanh@pitesco.com
0914.432.418

hongthanh86
ATF80 Đại lý hãng Alia tại Việt Nam, nhà phân phối hãng Alia tại Việt Nam , thiết bị đo lưu lượng Alia, thiết bị đo mức Alia
The Alia ATF80 Smart Target Flowmeters revolutionizes the target deflection method of measuring flow. The target displacement is precisely measured by capacitance sensors. The resultant signal is then digitally processed via surface-mount, industrial signal processing to Produce a 4-20mA output proportional to the volumetric flow rate.
Smart Target Flowmeter are suitable for low-velocity & high-temp, gas, steam flowrate. Re-ranging the meter is as simple as changing the target. There is no need to change the whole meter.
FEATURES
Measure low velocity less than 0.1 m/s

Measure high-temp., low-press. and low-velocity flare gas.

4-20 mA output Hart communication

Low Pressure drop

The Max. temperature can be up to 450 ¡ãC

Online calibration by Alia unique software

Insertion Type or Hot-Tap Type available for large pipeline
SPECIFICATION
| | |
| --- | --- |
| Size: | Local Display: |
| 15, 20, 25, 32, 40, 50, 65, 80, 100, 125, | 4 lines LCD (with backlight) |
| 150, 200, 250, 300¡­¡­6000(mm) | 5 digit flowrate |
| Measuring Range: | 8 digit Totalizer |
| Steam: 0.002 ~ 3400000 Ton/Hr | Current Output: |
| Gas: 1 ~ 3280000 NM3/Hr | 4-20 mA 2 wire |
| Liquid:0.1 ~ 55800 M3/Hr | Load |
| Material: | Rohm=(Vdc-10)*50 |
| Stainless Steel 304 / 316 | Alarm Function: |
| Accuracy: | High / Low Alarm |
| Wafer / Flange Type | Turndown Ratio: |
| +/-0.75% of reading | 15:1 |
| Insertion Type | Communication: |
| +/-1.6% of reading | Hart signal (Compatible) |
| Repeatability: | Data Storage: |
| +/-0.05%FS | Operation parameters and totalizer |
| Multi Flow Range : | figures are stored by EEPROM for more |
| 1- 3 flow range | than 10 years |
| Process Connection: | Housing Material: |
| Flange / Wafer / Insertion | Aluminum Alloy |
| Flanges Type: | Cable Entry: |
| JIS 10K / JIS 20K / JIS 40K | Standard :M20 Option:1/2"NPTF |
| ANSI 150# / ANSI 300# / ANSI 600# | Power Supply: |
| PN 10 / PN 16 / PN25 / PN 40 | 10-32 VDC |
| Ambient Temperature: | Power Effect: |
| -25 to +70 oC | <=0.01% / V |
| Temperature Effect: | Keyboard: |
| <=+/-1% per 50 oC | 3 internal keys for programming |
| Max. Pressure: | and display control |
| 100 Bar | Low Flow Cutoff: |
| Working Temperature: | 0 to 20% |
| Flange / Wafer | Damping: |
| -60 to 450 oC | 0 to 32 seconds |
| Insertion | Protection Class: |
| -60 to 450 oC | IP 67 |
| Hot Tap (Retractable) | Explosion Proof, Exd IIC T6 |
| -20 to 80 oC | Intrinsically Safe, E ex ia IIC T4 |